Customized versatility
Universal production units for creams, ointments, lotions and liquids, or a complete semisolids plant.
Versatile process lines for the preparation of semi-solid products with viscosities greater than 100,000 mPa·s (cP).
Integrated solutions.

Turnkey production plants for the cosmetic, pharmaceutical and food industries, including production vessels, accessories, such as melting and auxiliary tanks, as well as cleanrooms, utilities and air treatment system.

Consulting.

Through dynamic and continuous dialog with the client, our team of experts in chemical engineering and mechanical and electrical processes develop the perfect solution for each project.

Conceptual design for optimal performance.

We study personnel and product flows, as well as storage requirements to design the most versatile and cost-effective plant.

Control system.

With the customized software designed by AIRPLAN you can automate recipes, record process variables, adjust dosing and manage the heating/cooling process with temperature control. Delivery with CE or UL markings and optional compliance with Title 21 CFR Part 11 Regulations.

Optional Supervision System.

Integration of equipment control in a SCADA system for remote control and maintenance support.
The
Pro
Cream Premium
High performance vessel for semisolid processing
High-end vessel with double stirring, recirculation and built-in CIP-cleaning system.
Function. Double-stirring and recirculation for mixing, homogenization and dispersion, as well as self-cleaning through the incorporated CIP system.
Use. High-end vessel, specially designed for the production of creams, liquids and lotions for pharmaceutics and cosmetics.
Cleaning system. Vessel designed to perform CIP (Clean-in-Place) cleaning: the recirculation system acts like a pump. Possibility of preparing the vessel for subsequent SIP cleaning (Sterilization-in-Place).
Advantages
Versatile vessels for the preparation of pastes, creams and liquids with viscosities greater than 100,000 mPa·s (cP).
Flexible usable volume. As a result of the vessel's design, it's possible to work with minimum volumes approximately ≥ 15% of the container volume.
High-tech. We work with state-of-the-art components from leading manufacturers.
Hygiene safety. Sanitary-design stirrers meeting ASME BPE standards that maintain seal tightness and vacuum conditions.
The
Pro
Cream Basic
Universal Vessel for semisolid processing
Triple-stirring vessel with counter-rotation.
Function. Counter-rotating anchor stirrer that provides optimal homogenization of the product and the preparation of emulsions; also with dispersion and shear capacity.
Use. Vessel specially designed for the pharmaceutical and cosmetic manufacture of creams, ointments, gels, liquids and lotions.
Advantages
Excellent results at an affordable price. Designed to meet all expectations and requirements.
Easy loading. Operates under vacuum conditions, facilitating the loading of products inside and avoiding any entry of air during the production process.
Sanitary design to avoid cross-contamination.
Cleaning. Vessel prepared for CIP systems (SIP optional).
Accessories to complete your process line
The
Pro
Skid ctrl temp
Temperature Control Skid
Product temperature control in the vessel's interior.
Function. Compact unit with a series of valves for the automatic control of the product temperature in the vessel's interior via a control system.
Use. THE PRO SKID requires a chilled-water feed, whether it be from a cooling tower, city water supply or chiller, and steam or hot water to perform cooling and heating processes for the product inside the vessel. The control system optimizes the thermal exchange between the fluids that circulate through the double jacket and the product, thereby achieving the required temperature for the process.
Advantages
Excellent performance guaranteed. THE PRO SKID is designed and manufactured at AIRPLAN specifically for each client, including thermodynamic calculations and integration into the plant with the optimum location to achieve ease of use and maintenance.
Compact and integrated. All the components that form THE PRO SKID can be integrated into a stainless steel cabinet, paneled into the wall or inside a built-in cabinet in the cleanroom. We adapt all operating parameters to suit our client's process.
Fast, clean installation. Minimum assembly effort, with no connection complications or leakage risk. Installation can be carried out by AIRPLAN specialist technicians or by the clients themselves.
Melting and heating of waxes, liquid or semi-solid products.
Use. THE PRO FUSER is mainly used for cream production in the cosmetic industry.
Capacities. According to the client's requirements.
Advantages
Easy manual loading. Equipped with a hinged lid on top to facilitate loading wax blocks.
Cleaning system. Optionally, the equipment can be designed to be prepared for CIP-cleaning.
Stirring. Maintenance stirrer (optional according to the product to be produced).
Reliability. Designed in accordance with ASME-BPE standards and in compliance with the European Machinery Directive (2006/42/EC).
Mobile or fixed versions. THE PRO FUSER tanks can be designed to be static or mobile, according to the client's needs.
The
Pro
Compact
Multifunctional vessel for small batch production
Versatile auxiliary vessel for solutions preparation
Function. This compact, versatile auxiliary vessel for preparing solutions is perfect for small production volumes (usually between 50 and 150 liters).
Uses. The equipment easily adapts its mode of operation to various uses, such as: binder solution preparation for solids line granulation processes, oily solution homogenizations, new product testing, small product batch manufacture, etc.
Advantages
Maneuverable. Highly compact and small volume (normally between 50 and 150 liters), which facilitates its transport throughout the plant.
Easy cleaning. All THE PRO COMPACT units are prepared for CIP cleaning. Optionally, the components used in the cleaning process can be integrated into the same skid.
Stirring system. To be selected according to its function: magnetic stirrer, homogenizer (Turrax®-type), hydrofoil, etc.
Mobile or fixed version. Upon the client's request.
In compliance with international regulations and guidelines
Our equipment and process lines comply with the European Directive of Machines (2006/42/CE), the European Pressure Equipment Directive (97/23/CE), ASME BPE standards and EU GMP / cGMP and 21 CFR Part 11 (FDA) regulations. We deliver pressure equipment certified "U" according to the ASME BPVC (Boiler and Pressure Vessel Code).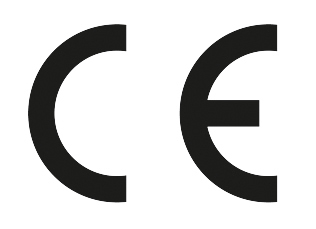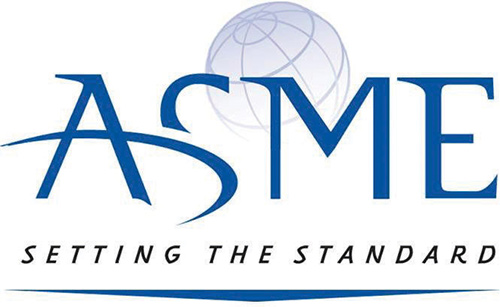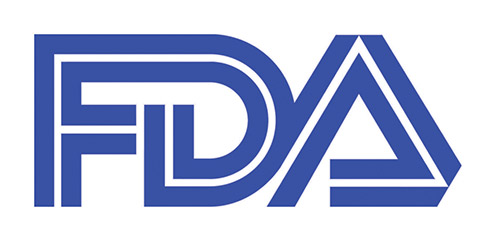 Other solutions and products of
Process
Designer
Do you need consulting, production equipment or a comprehensive cleanroom solution? You decide. This is the true meaning of a turnkey service.