Our clients are unique.
So are our solutions.
Complete liquid process lines.
We design, manufacture and implement the optimum solution for each client, instead of delivering series-produced standard models. All this, while maintaining competitive prices. We can complete each liquid production vessel with accessories, such as temperature control skids, CIP/SIP cleaning systems and auxiliary tanks, integrating everything into your production plant.
CUSTOM-DESIGNED LIQUID PROCESS VESSELS FOR EACH PRODUCTION TYPE.
Hygiene safety.

Sanitary-design stirrers meeting ASME BPE standards that maintain seal tightness and vacuum conditions. CIP/SIP cleaning process can be easily integrated in the vessel.

Easy loading of raw materials via vacuum or other systems.

Complete emptying of vessel guaranteed, in accordance with ASME BPE standards.

Customizable capacity

according to the client's requirements. Vessels equipped with magnetic mixers allow working from 10-15% up to 100% of its usable volume.

Control system.

With the customized software designed by AIRPLAN you can automate recipes, record process variables, adjust dosing and manage the heating/cooling process with temperature control. Delivery with CE or UL markings and optional compliance with Title 21 CFR Part 11 Regulations.

Optional Supervision System.

Integration of equipment control in a SCADA system for remote control and maintenance support.
Vessels tailor-made for each process
The
Pro
Prep_inject
Vessel for sterile solutions
Sterile preparation of liquids, such as ophthalmics, injectables, etc.
The
Pro
Prep_Serum
Parenteral solutions tank
Preparation of all types of parenteral solutions.
The
Pro
Prep_bio
Bioreactor for biochemical processes
For processes involving fermentation, growth and control of biological cultures.
The
Pro
Prep_syrup
Syrup production vessel
Preparation of syrups, suspensions and other solutions.
Accessories to complete your process line
THE
PRO
CLEAN
CIP – clean-in-place / WIP – wash-in-place / SIP – sterilize-in-place
Cleanliness is a key factor in the production process.
Function. THE PRO CLEAN – CIP/SIP/WIP skids are designed to clean and/or sterilize equipment in pharmaceutical, biotechnological, cosmetic and food industry production, guaranteeing compliance with the strict cleanliness requirements of these sectors. We help our clients comply with current regulations and manufacture their products without any cross-contamination, a key element in guaranteeing the quality of the final product.
Efficient process. Technique based on the circulation or recirculation of water and detergent or disinfectant solutions applied to equipment and installations, guaranteeing that all surfaces come into contact with the product for their correct cleaning and disinfection, without the need for disassembly.
Use. THE PRO CLEAN equipment assures excellent results in the washing and/or sterilizing process, preventing the appearance of incrustations, microbial proliferation, cross-contamination and enabling a significant reduction in the cleaning process time.
Advantages
Time-saving. Fast "in place" cleaning process.
Safety. Prevents cross-contamination.
Automatic and replicable. Fully automated process via certifiable software with consistent results from each cleaning cycle.
Cost reduction. Low energy, water and detergent consumption.
Mobile or fixed versions. THE PRO CLEAN units can be designed to be static or mobile, according to the client's needs. They are always designed to be as compact as possible to gain space and reduce weight.
The
Pro
Skid ctrl temp
Temperature Control Skid
Product temperature control in the vessel's interior.
Function. Compact unit with a series of valves for the automatic control of the product temperature in the vessel's interior via a control system.
Use. THE PRO SKID requires a chilled-water feed, whether it be from a cooling tower, city water supply or chiller, and steam or hot water to perform cooling and heating processes for the product inside the vessel. The control system optimizes the thermal exchange between the fluids that circulate through the double jacket and the product, thereby achieving the required temperature for the process.
Advantages
Excellent performance guaranteed. THE PRO SKID is designed and manufactured at AIRPLAN specifically for each client, including thermodynamic calculations and integration into the plant with the optimum location to achieve ease of use and maintenance.
Compact and integrated. All the components that form THE PRO SKID can be integrated into a stainless steel cabinet, paneled into the wall or inside a built-in cabinet in the cleanroom. We adapt all operating parameters to suit our client's process.
Fast, clean installation. Minimum assembly effort, with no connection complications or leakage risk. Installation can be carried out by AIRPLAN specialist technicians or by the clients themselves.
Use. Storage tank for liquids, syrups and alcohol.
Advantages
Flexible capacity. Based on the client's requirements.
Customizable. Adapted to the operating conditions, temperature and pressure. Optional stirring and control systems.
Security. Suitable for operating in potentially explosive environments (ATEX / NFPA).
In compliance with international regulations and guidelines
Our equipment and process lines comply with the relevant implementing directives such as the European Machinery Directive (2006/42 / EC), the European Directive on Pressure Equipment (97/23 / EC), standards like ASME BPE ("Bioprocessing Equipment ") or ASME BPVC (" Boiler and Pressure Vessel Code ") ASME – American Society of Mechanical Engineers and cGMP regulations, ISO14644 and 21 CFR Part 11 (FDA). We can certify pressure equipment as "U" ASME BPVC (Boiler and Pressure Vessel Code).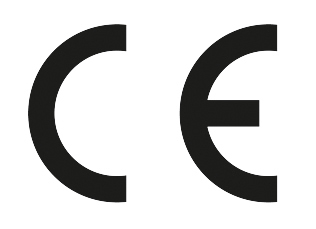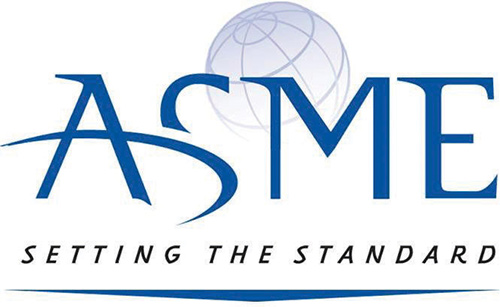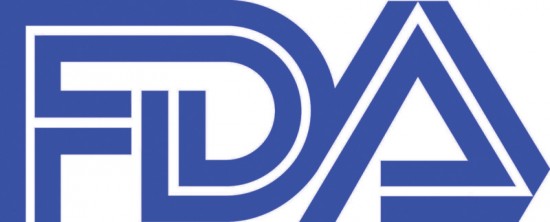 Other solutions and products of
Process
Designer
Do you need consulting, production equipment or a comprehensive cleanroom solution? You decide. This is the true meaning of a turnkey service.