Mixing, granulating, drying, compacting, sieving
Granulation process lines.Completely integrated and custom-built.
We advise, conceptualize, design, manufacture, install and put granulation lines into operation to cover the requirements of the life-science and chemical industry.
Complete solutions.

Ranging from the key equipment, such as high-shear mixer-granulators and fluid bed dryers, up to all accessories, including safety systems, binder solution tanks, wet and dry mills, vacuum air systems for product transfer and CIP/WIP cleaning systems.

Control system.

With the customized software designed by AIRPLAN you can automate recipes, record process variables, adjust dosing and manage the heating/cooling process with temperature control. Delivery with CE or UL markings and optional compliance with Title 21 CFR Part 11 Regulations.

Optional Supervision System.

Integration of equipment control in a SCADA system for remote control and maintenance support.

Hygienic design.

In accordance with ASME-BPE standards and in compliance with the European Machinery Directive (2006/42/EC) to prevent cross contamination.
Select your process equipment
The
Pro
Mix
High-Speed Mixer-Granulator
Function. Simultaneously mixes, kneads and granulates at variable speeds.
Use. For wet mixing and granulation processes to turn powder into dense, uniform granules.
Process. Joint action of two mixing systems: the impeller (prevents product build-up on inside walls) and the chopper (facilitates granule generation and acts as a cutting tool). The result is a homogeneous mixture of granules.
Advantages
Efficiency. High productivity, thanks to the short wet/dry granulation process.
Ease of Cleaning. Sanitary design. Prepared for CIP/WIP systems.
Comfortable handling. Easy loading and unloading process, and easy cleaning of entire equipment (tank, chopper, impeller, etc.). The chopper and the impeller are perfectly designed for maintenance tasks and cleaning validation.
Precision. Accurate determination of the final stage of the granulation process.
Function. Fast, smooth, stable and efficient drying process. Essential equipment for drying wet granulated mixtures.
Use. Optimized for pharmaceutical and food industry applications, amongst others.
Process. A flow of hot, dry air that has been previously treated and filtered (HEPA passes through the granulated mixture, under controlled speed, humidity and temperature conditions, until achieving the uniform, smooth and homogeneous drying of the mixture.
Advantages
Convenience. Easy handling, thanks to the mobile product container.
Precision. Control of key process parameters, ensuring correct drying progress.
Ease of cleaning. Sanitary design. Prepared for CIP/WIP systems.
Environmentally friendly. Outgoing air filtered to control emissions.
Replicable and manageable process. Automation of recipes via a touchscreen. Production reports and adjustments displayed in real time.
ACCESSORIES
Explosion-proof. THE PRO DRY can be supplied with specific explosion-proof controls and components (in accordance with ATEX or NFPA 69 Regulations).
Air treatment system. AIRPLAN can also carry out the design and installation of the HVAC system required for the fluid bed dryer's optimum performance. This includes the supply of air handling equipment, the corresponding duct work and control systems.
Accessories to complete your production line
THE
PRO
CLEAN
CIP – clean-in-place / WIP – wash-in-place / SIP – sterilize-in-place
Cleanliness is a key factor in the production process.
Function. THE PRO CLEAN – CIP/SIP/WIP skids are designed to clean and/or sterilize equipment in pharmaceutical, biotechnological, cosmetic and food industry production, guaranteeing compliance with the strict cleanliness requirements of these sectors. We help our clients comply with current regulations and manufacture their products without any cross-contamination, a key element in guaranteeing the quality of the final product.
Efficient process. Technique based on the circulation or recirculation of water and detergent or disinfectant solutions applied to equipment and installations, guaranteeing that all surfaces come into contact with the product for their correct cleaning and disinfection, without the need for disassembly.
Use. THE PRO CLEAN equipment assures excellent results in the washing and/or sterilizing process, preventing the appearance of incrustations, microbial proliferation, cross-contamination and enabling a significant reduction in the cleaning process time.
Advantages
Time-saving. Fast "in place" cleaning process.
Safety. Prevents cross-contamination.
Automatic and replicable. Fully automated process via certifiable software with consistent results from each cleaning cycle.
Cost reduction. Low energy, water and detergent consumption.
Mobile or fixed versions. THE PRO CLEAN units can be designed to be static or mobile, according to the client's needs. They are always designed to be as compact as possible to gain space and reduce weight.
The
Pro
Skid ctrl temp
Temperature Control Skid
Product temperature control in the vessel's interior.
Function. Compact unit with a series of valves for the automatic control of the product temperature in the vessel's interior via a control system.
Use. THE PRO SKID requires a chilled-water feed, whether it be from a cooling tower, city water supply or chiller, and steam or hot water to perform cooling and heating processes for the product inside the vessel. The control system optimizes the thermal exchange between the fluids that circulate through the double jacket and the product, thereby achieving the required temperature for the process.
Advantages
Excellent performance guaranteed. THE PRO SKID is designed and manufactured at AIRPLAN specifically for each client, including thermodynamic calculations and integration into the plant with the optimum location to achieve ease of use and maintenance.
Compact and integrated. All the components that form THE PRO SKID can be integrated into a stainless steel cabinet, paneled into the wall or inside a built-in cabinet in the cleanroom. We adapt all operating parameters to suit our client's process.
Fast, clean installation. Minimum assembly effort, with no connection complications or leakage risk. Installation can be carried out by AIRPLAN specialist technicians or by the clients themselves.
The
Pro
Compact
Multifunctional vessel for small batch production
Versatile auxiliary vessel for solutions preparation
Function. This compact, versatile auxiliary vessel for preparing solutions is perfect for small production volumes (usually between 50 and 150 liters).
Uses. The equipment easily adapts its mode of operation to various uses, such as: binder solution preparation for solids line granulation processes, oily solution homogenizations, new product testing, small product batch manufacture, etc.
Advantages
Maneuverable. Highly compact and small volume (normally between 50 and 150 liters), which facilitates its transport throughout the plant.
Easy cleaning. All THE PRO COMPACT units are prepared for CIP cleaning. Optionally, the components used in the cleaning process can be integrated into the same skid.
Stirring system. To be selected according to its function: magnetic stirrer, homogenizer (Turrax®-type), hydrofoil, etc.
Mobile or fixed version. Upon the client's request.
In compliance with international regulations and guidelines
Our equipment and process lines comply with the European Directive of Machines (2006/42/CE), the European Pressure Equipment Directive (97/23/CE), ASME BPE standards and EU GMP / cGMP and 21 CFR Part 11 (FDA) regulations. We deliver pressure equipment certified "U" according to the ASME BPVC (Boiler and Pressure Vessel Code).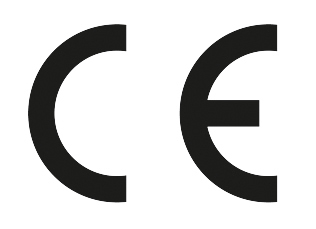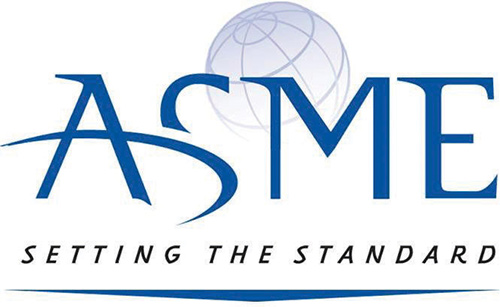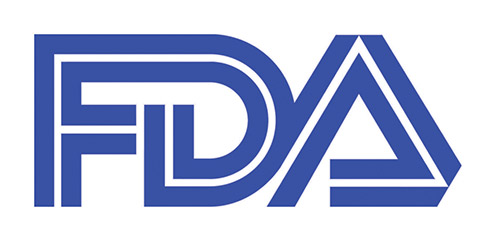 Other solutions and products of
Process
Designer
Do you need consulting, production equipment or a comprehensive cleanroom solution? You decide. This is the true meaning of a turnkey service.